Sightseeing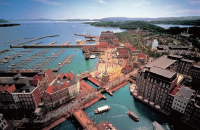 Huis Ten Bosch
Huis Ten Bosch is a theme park, located in Sasebo city.
Recreating a Dutch city landscape, it covers an area 1.5 times the size of Tokyo Disneyland and has restaurants and attractions for people of all ages.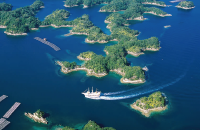 Kujukushima (Saikai National Park)
The Kujukushima (99 Islands Park), located in Nagasaki prefecture stretches along the coast of the Kita- Matsuura peninsula from Sasebo city to Hirado city. The entire area is designated as the Saikai National Park. A beautiful view of the Kujukushima area can be had from the observation deck in Funakoshi-cho, Sasebo city.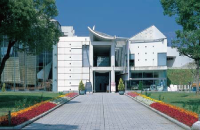 Kujukushima, Pearl Sea Resort
The Kujukushima, Pearl Sea Resort encompasses an aquarium, souvenir shops, restaurants and port with leisure cruises around the Kujukushima park. Yacht sailing and sea kayaking can also be enjoyed along with various seasonal events.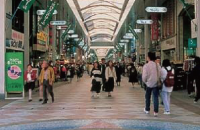 Sasebo Yonka-cho Shopping arcade
With over 160 shops lined up, this shopping arcade is the longest in Japan.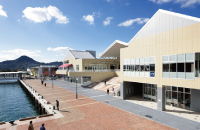 Sasebo Gobangai
A 5 minute walk from the hotel, this shopping mall, contains 83 shops and restaurants.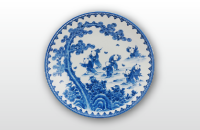 Mikawachi-yaki (porcelain)
Produced in Sasebo city, Mikawachi-yaki porcelain is a nationally designated traditional craft.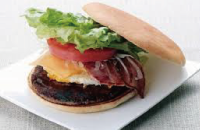 Sasebo Burger
The Sasebo burger is a famous local food which helped increase the popularity of hand-made hamburgers across Japan. There are approximately 30 hamburger shops around Sasebo for you to enjoy.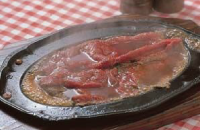 Lemon Steak
This thinly sliced beef, served on a hot skillet with a lemon and soy sauce based sauce has its origins in Sasebo. It can be enjoyed at one of the many restaurants serving western style food in Sasebo.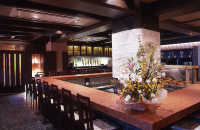 Ikesu Hakataya
This Japanese restaurant maintains a long history in Sasebo, serving dishes made with locally caught fish, and fresh produce. Female staff wearing kimono will politely explain the various dishes to new customers.